PlayDice for Playdate
A downloadable Playdate game

~available in Playdate Catalog~
Four "Classics of Dice" for Playdate!
• 10,000 / Greed (1-4 Players)
• Push It (1-2 Players)
• Solitaire Dice (1 Player)
• Yacht (1-3 Players)
Features:
• Pass and Play multiplayer
• High scores/Fastest times
• Smooth and satisfying experience
• Free Dice mode
• Crank to roll the dice ✔
---
"10,000 / Greed"
A meld-making game that's all about pressing your luck. Roll until you meld all dice, or lose your turn if no melds are available. If you meld all six dice, it's "Hot Dice!" -- Roll them all again and score more points!

---
"Push It"
Risk it all and beat your opponent to the peaks! Solo players can aim to complete the game as fast as possible.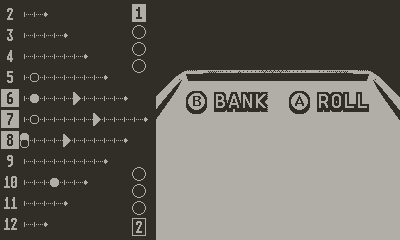 ---
"Solitaire Dice"
An addicting single player game. While the scoring may seem complicated at first, it is quick to learn, and you'll be hooked in no time.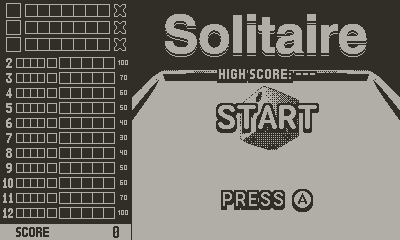 ---
"Yacht"
Roll five dice three times to make scoring combinations. A popular game throughout the world.
---
Free Dice
Need some dice to play a board or card game? Put the Playdate to use and roll up to six virtual dice with no rules.
Purchase
In order to download this Playdate game you must purchase it at or above the minimum price of $7.99 USD. You will get access to the following files:
playdice-1.1.pdx.zip
2 MB
Comments
Log in with itch.io to leave a comment.
Hey, is there any chance of adding an option to play vs the cpu on Greed? Thanks. Love the game.
This is such a good game. It fits the playdate perfectly and it's a great way to kill some time on the bus, the train or on breaks.
The animations of the dice are nice to look at and the controls are also very good. 10.000 and Yacht are my favourite modes.
Nice work and worth every penny!
Thanks for making a great dice game on the playdate! I enjoy it a lot. I like the addition of the free dice game. I would love to see a option to change how many dices you want to use and that it automatically show how much points u scored in a future update.
Thanks! The current version should have an option in the Free Dice system menu to select how many dice to throw. I can add displaying the total of the throw in the next version, good idea!
This is the best Yacht game for playdate. I've tried the two other ones I've seen, but this one has a lot more polish and extra game modes.
It also has a satisfying dice animation.
Extra props for implementing a quick roll feature. It works fantastic!
thanks!

the newest version is feeling really good with your suggestions, so thanks to you too!